LIVE Assist
Mobile HTML5 Interface of OBPlayer
Accessed at IP and Port 23456 (default)
http://IP_of_the_OBPlayer_at_Studio:23456

Enable Live Assist in Dashboard. Save and restart player to make active.

Screen Elements
Hot Buttons
Created in Server as Live Assist PL (consisting of media items to appear as buttons) and dragged to bottom of Play List. Each PL added creates a column of buttons in LA interface.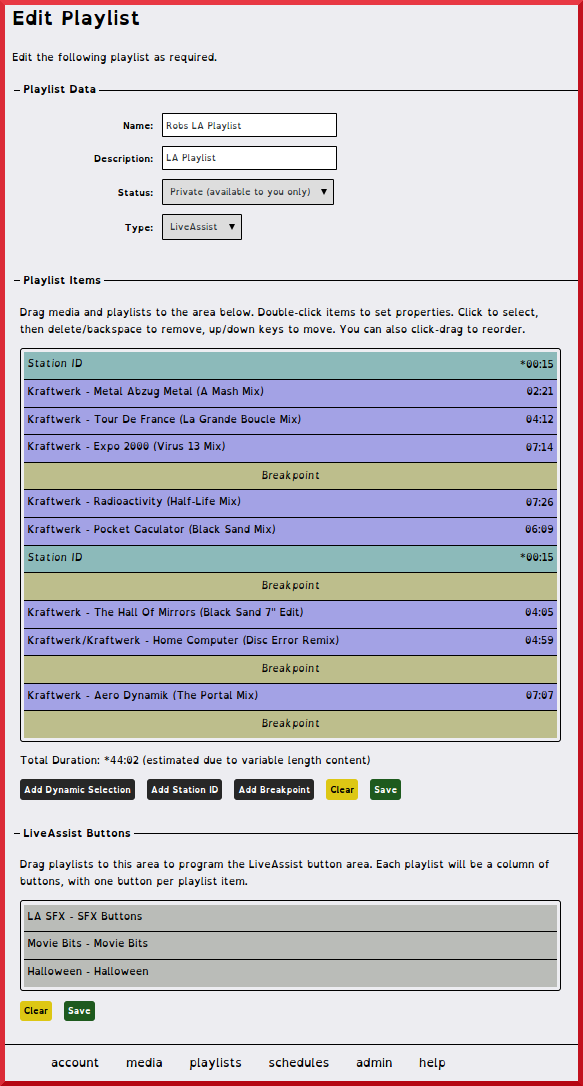 Station Line In
Grey system button (Top Right) Line In audio source is local input on the player computer at the studio. It is not a remote connection. In the case of station with a soundcard, the digital satellite feed goes into that input. Works in conjunction with Line In scheduling feature feature on the server, where you can schedule line in content such as mixing board or satellite receiver. This is the exact some input that's connected to the line in button on the live assist.
Remote RTP Incoming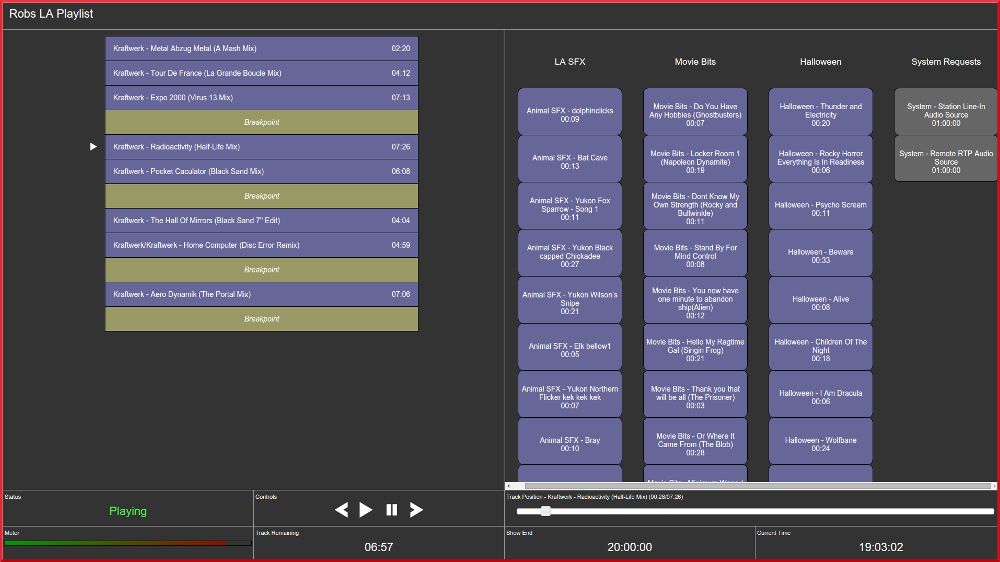 Grey system button (Top Right) Remote RTP when clicked allows playing of live streaming media. Use local_streamer tool to receive incoming streams from laptop in field. On remote laptop, audio is encoded from source material, either from local media or from captured LIVE material.
System Buttons
System buttons allow playing
line in of local machine

accept incoming RTP Stream

over ride to all stations